Collections
/
Dirt Lockers
Dirt Lockers
We take High-Density Polyethylene (HDPE) from recycled plastic bottles and turn it into a sloped landscaping solution.
Each Dirt Locker...

Read more
Read less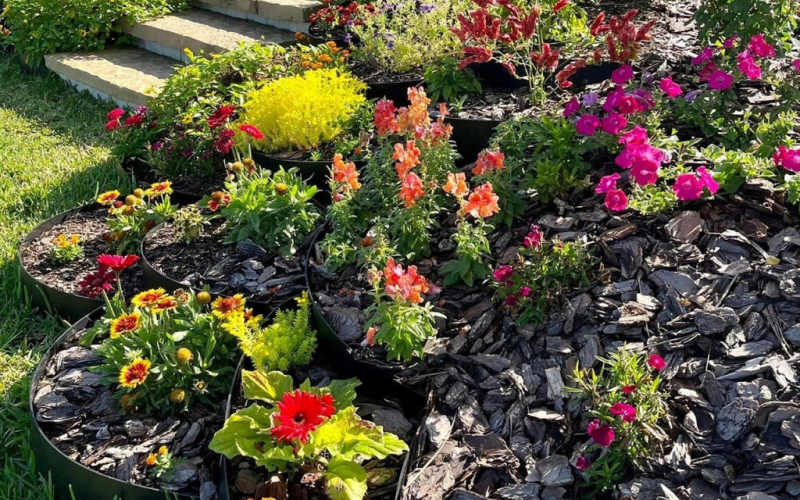 About the collection
Made from 100% recycled high density polyethylene, each Dirt Locker® purchased saves the equivalent of 13 plastic milk jugs from entering our oceans and landfills! Small, medium and large Dirt Lockers come in two colors: Original Black or Natural Brown. Created with a UV inhibitor to prevent sun damage with the added protection of shade from your plantings, Dirt Lockers can withstand temps of -58°F to 160°F. Prevent erosion and stabilize your hillside by interlocking individual Dirt Lockers to create a terraced network of raised planter bed rows that descend down your sloped yard while retaining soil and moisture!

Made from 100% Recycled HDPE Plastic

Made in the USA and Patented
Works on Slopes from 10°-45°

Quick & Easy to Assemble
OUR PROCESS
STEP 1. Prepare
A) measure hillside and plug measurements into Estimator
B) purchase project materials
C) plan custom design
STEP 1. Prepare

+

A) measure hillside and plug measurements into Estimator

B) purchase project materials

C) plan custom design
STEP 2. Install System
A) arrange labor
B) assemble Dirt Locker® scalloped garden or individual rows
C) backfill with soil
STEP 2. Install System

+

A) arrange labor

B) assemble Dirt Locker® scalloped garden or individual rows

C) backfill with soil
STEP 3. Create Garden
A) add plants and irrigation
B) add mulch
C) create access pathways
STEP 3. Create Garden

+

A) add plants and irrigation

B) add mulch

C) create access pathways