About Dirt Locker®
Dirt Locker® is dedicated to designing and manufacturing environmentally positive products used in agriculture and landscaping that save water, stop erosion, and protect plants, all while made domestically from recycled plastic. The patented Dirt Locker® is a hillside terracing system fabricated from 100% recycled HDPE plastic. Each Dirt Locker® saves the equivalent of 13 plastic milk jugs from entering landfills and oceans. The company's values are to be environmentally involved, provide high-quality, affordable products made domestically, be easily assembled, and require no special skills or tools.
CAPTURE rainwater
reducing irrigation & saving water
LOCK in topsoil & nutrients
stopping erosion & loss of fertilizer
PROVIDE optimal ecosystem
plants get more robust over time
CREATE a series of steps
allowing safe hillside access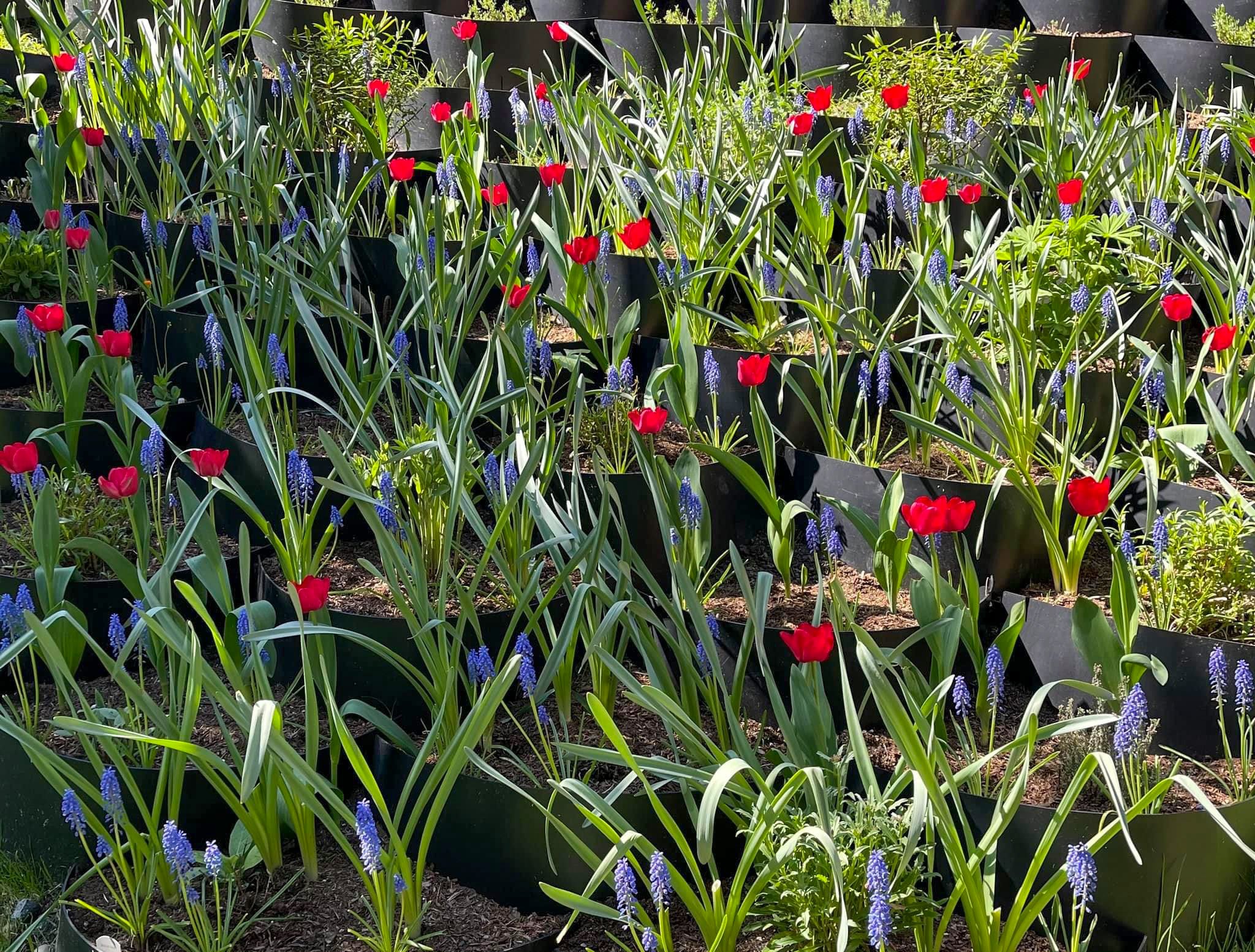 Green Initiatives
Dirt Locker® is constructed from 100% recycled, High Density Polyethylene (HDPE)

Where single use plastic gets recycled, repurposed, and reused to grow your garden, not our landfills! (Feel free to request a certificate of authenticity for verification). The Dirt Locker® is also food-friendly because HDPE is one of the few plastics approved by the FDA for food storage and preparation. HDPE is found in milk jugs, plastic bags, and refillable bottles (labeled #2 plastic for recycling). The benefits of HDPE also include acting as an effective barrier to repel or hold in moisture, does not rot, resists insects and chemicals, creates no harmful emissions during production or during its use by the consumer. Most importantly, HDPE does not leak toxic chemicals into the soil or water so it is an excellent choice for fruit and vegetable gardens, and technically, it will last forever!
Each Dirt Locker® purchased saves the equivalent of 13 plastic milk jugs from entering our landfills and oceans

Your answer here.
Dirt Locker® also partner with Eden Reforestation Projects

Your answer here.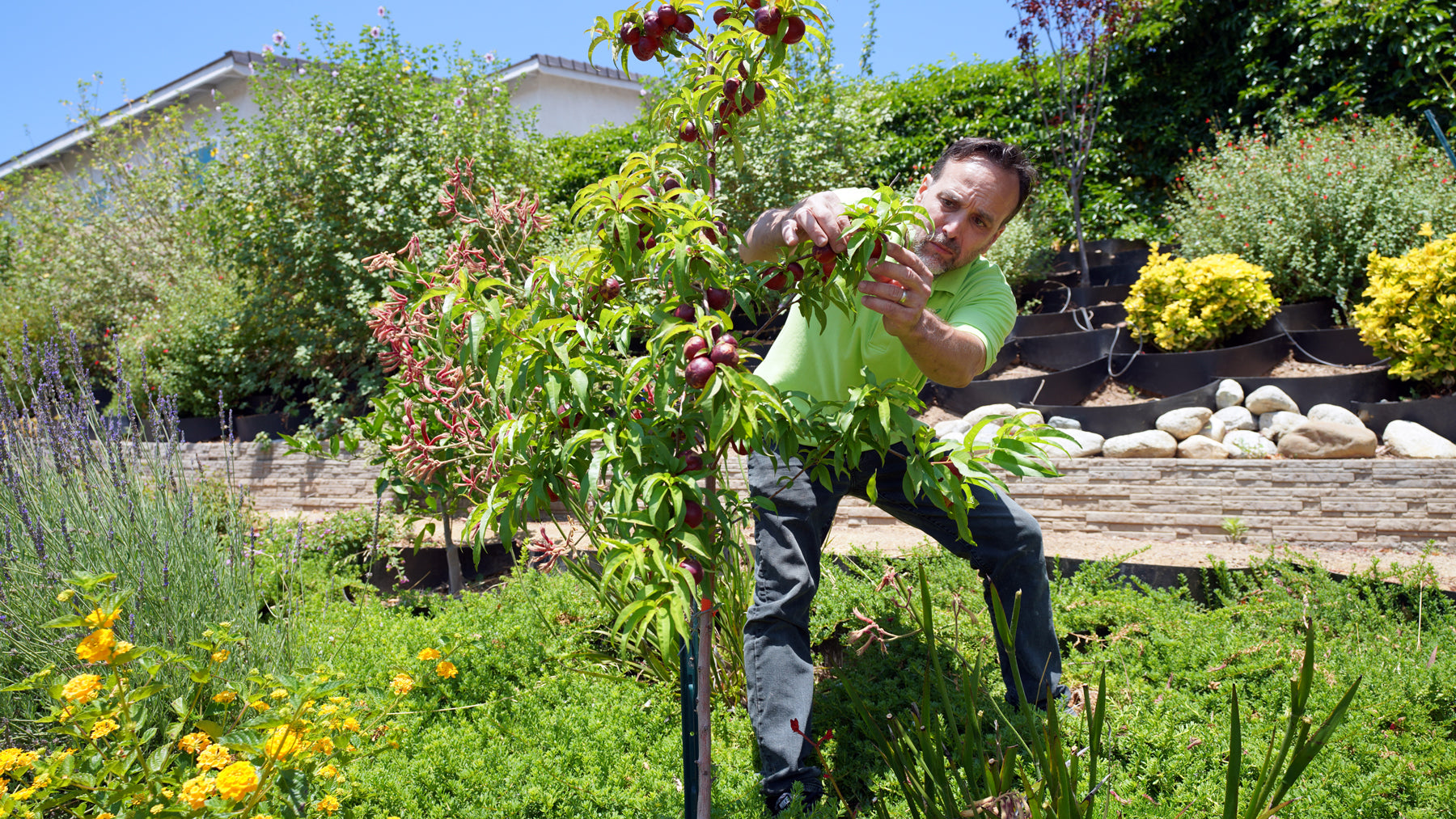 Early life
As a teenager, Mark had a passion for gardening which led him to start a small side business mowing his neighbors' lawns. As he gained more customers, he found ways to make process improvements to increase his earnings by saving money, time and resources. Because of his love for process improvements it seemed natural to pursue a degree in Industrial Engineering. Mark maintained his love of landscaping throughout the years, always trying to find solutions to gardening problems.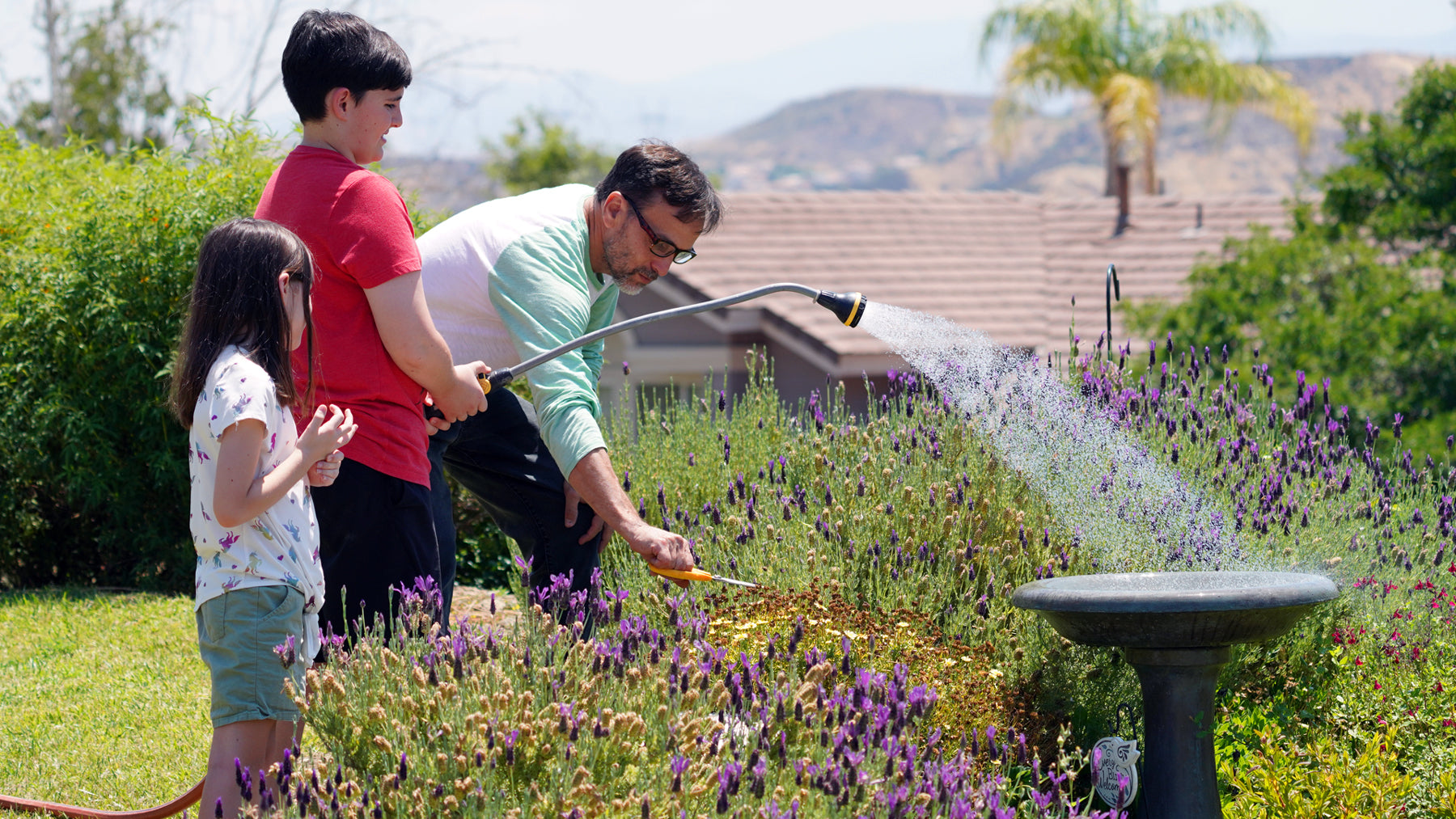 Through the years
He eventually left the flat lands of Florida and moved to California where he continued pursuing his passion for gardening as well as his career in manufacturing excellence for St. Jude Medical Incorporated. It was in California, however, that Mark's passion for creating beautiful landscapes was challenged when attempting to grow on the sloped terrains. Mark's ability to problem solve kicked in when he knew that he had to overcome the steep slopes, water shortages, and clay soil in his region.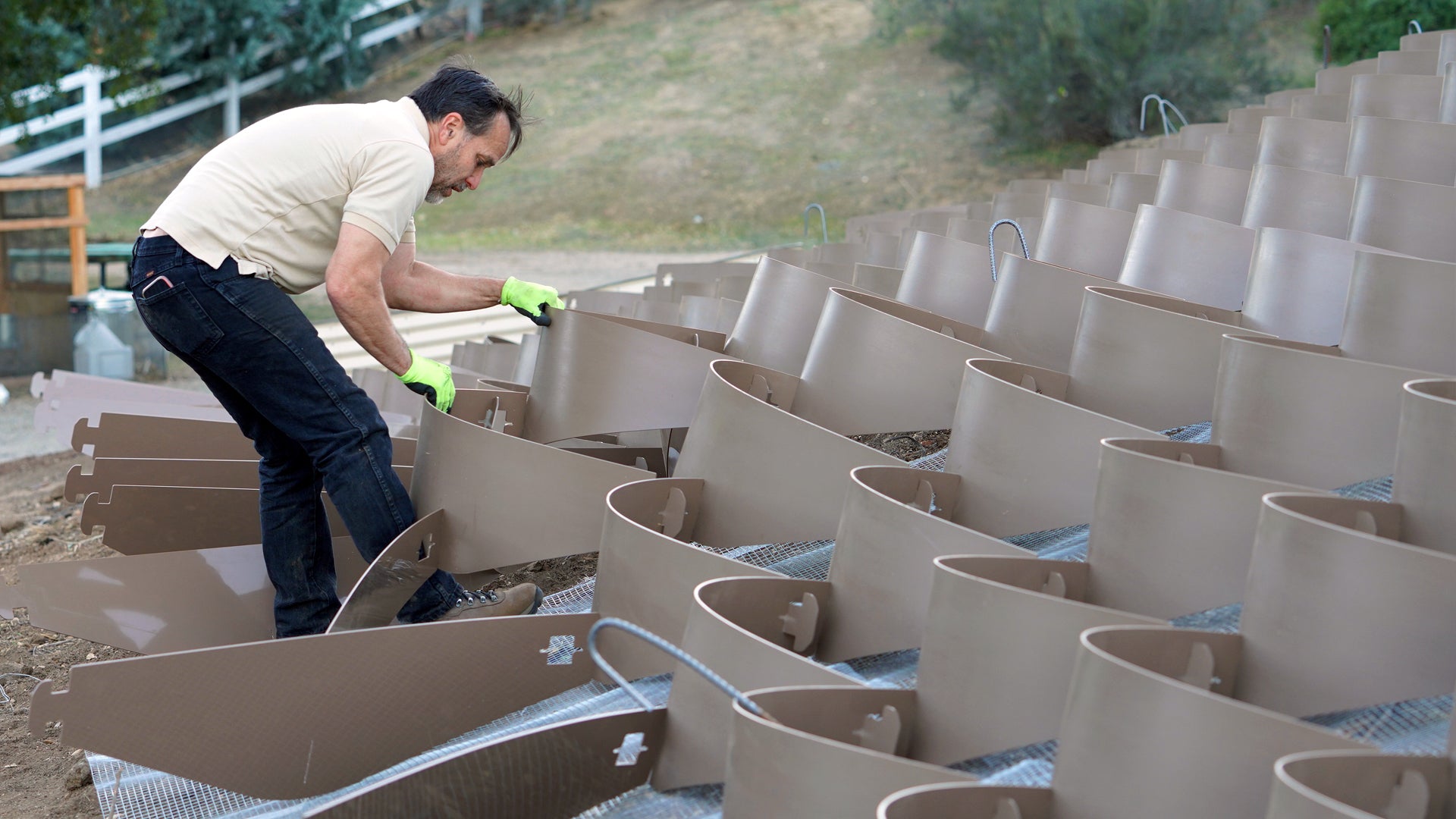 Dirt Locker® was born
This is how the Dirt Locker® was born. After several iterations, and nearly 10 years of trial and error, Mark's persistence won out and the Dirt Locker® was developed in such a way that it not only saves water, improves the growth success of plants, but also requires no special hardware, reduces erosion, and is environmentally friendly using 100% recycled post-consumer waste High Density Polyethylene (HDPE). Mark continues to enthusiastically tackle any slope in order to grow where no one has grown (successfully) before!