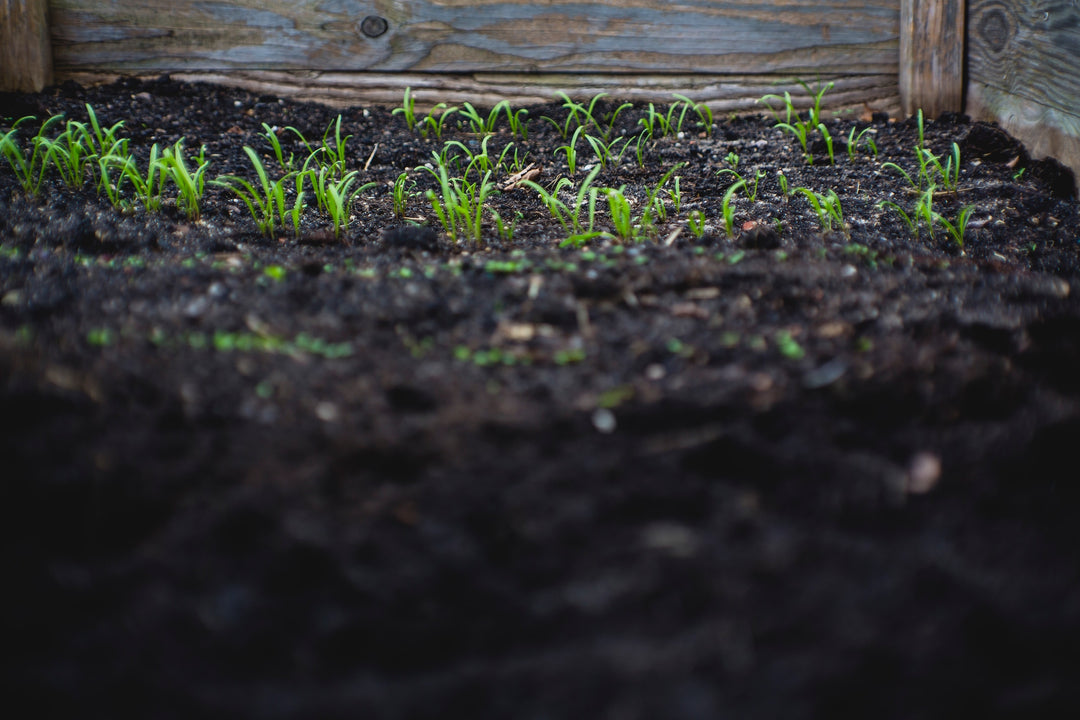 Posted on
---
If there's one word every landscaper dreads, it's 'erosion.' 
When the top layer of dirt, known as topsoil, erodes, it seriously messes with the health of the soil, and it spells bad news for your plants. 
The main culprit of soil erosion is bad weather, but human activity and certain landscaping practices can also leave your soil vulnerable to erosion. Shockingly, about a third of the Earth's soil is currently degraded, while half of the planet's topsoil has been lost in the last 150 years. 
But it's not all doom and gloom. Specialist erosion control systems are now popping up on the market, and we've collated a list of the most effective ones so you can experience the results for yourself.
Here at Dirt Locker®, we recognize the importance of healthy soil for creating the garden you've always dreamed of, feeding your family with homegrown crops, and making your gardening a lot easier. 
That's why we created our revolutionary hillside terracing system, made from 100% recycled and crop-safe plastic. It helps you create a thriving hillside ecosystem in which your soil stays nutrient-rich, your plants thrive, and it's safe for foot traffic thanks to the creation of hillside steps. 
Pros
It captures rainwater - reducing irrigation and saving valuable water.

 

It prevents topsoil erosion and loss of fertilizer.
By providing the optimum ecosystem, your plants will become more robust over time.

 

It allows for safe hillside access by creating a series of steps.
It's made from FDA-approved, 100% recycled HDPE plastic.

 

It's food-friendly.

 

It's budget-friendly.
There are six trees planted for every 10 Dirt Locker® systems sold.

 
Cons
Okay, we may be a little biased, but we don't think there are any! If you have any concerns about our product or how it works, you can chat with our friendly team for more information.

 
Flexamat is a vegetated concrete block mat stabilizing slopes, low water crossing, and shorelines. Made up of concrete blocks locked together into a high-strength geogrid, the mat allows for optional vegetation growth. 
Not only does the block mat control soil erosion, but it also provides a stable driving or walking surface above the soil for foot or car traffic. 
Pros
Flexamat creates a stable surface for walking and driving.

 

It doesn't crack with freezing and thawing cycles.

 

It's suitable for airports, shorelines, and landfill areas.

 

It's safe for wildlife.

 
Cons
It's not ideal for use in aesthetic landscaping projects.
It's not tailored to residential properties.

 
This professional-grade soil stabilization kit contains 140 square feet of natural jute netting, which can be used as part of your residential or commercial landscaping project to prevent soil erosion and encourage plant growth. 
Containing everything you need to avoid costly slope failure, this kit gets glowing reviews and uses all-natural materials to get the job done. 
Pros
Can be installed as part of a DIY project.

 

It's made from 100% natural materials.

 

Soil staples are included as part of the kit.

 

It promises to enhance plant growth.

 

Customers say they've had successful results with the use of this kit.

 
Cons
It's on the expensive side considering the simplicity of the material.

 

It's more suited to mild slopes than steep hillside landscapes.

 
Made from high-density HDPE, Geocell is built to be effective at preventing soil erosion in all climates and weather conditions. Need to protect the soil in an area that gets lots of sun exposure? No problem. The system protects against ultraviolet degradation. 
Its high tensile strength allows the system to withstand serious amounts of lateral force while it's also suitable for foot and vehicle traffic. 
Pros
It's made from super-safe HDPE.

 

It's resistant to every type of weather, including most extremes.

 

It reduces the amount of fill needed for a strong base.

 
Cons
Increases plastic footprint

 

There are more attractive solutions on the market.

 

You'll need to buy ground stakes to install it.
Whether your project is residential or commercial, if you're looking after a vegetated wall, slope, or shore, you can benefit from Filtrexx's GreenLoxx Systems. These products stabilize the underlying structure, preventing soil erosion and protecting greenery from extreme weather conditions. 
They're designed to offer a more attractive finish than traditional block or concrete systems while staying affordable. 
Pros
Specially designed for walls, slopes, and shores up to 90 degrees of inclination.

 

It's designed to be aesthetically pleasing.

 

It helps to minimize stormwater runoff and soil erosion.

 

It provides a habitat for native creatures.

 
Cons
Performance can be negatively impacted if it isn't installed or maintained correctly.
GCL's GP40 gravel grid is made from 100% recycled plastic, making it an eco-friendly erosion control system for your property. It's durable, weather and UV-resistant, and lightweight, so large areas can be laid relatively quickly. 
Pros
It can withstand up to 250 tonnes of compression.

 

It reduces the likelihood of localized flooding by providing drainage.

 

100% recycled materials are used to create this product.

 

It's suitable for driveways and car parks, too.

 
Cons
When used on a slope or hill, it doesn't create steps for easy access.
The finished look of the product isn't as aesthetically appealing as some alternatives.

 

Works best with grasses, not suitable for a variety of plants/trees.
Wave goodbye to soil erosion eating away at your precious outdoor space with an erosion control system that really does the job. 
To find out more about our revolutionary hillside system, Dirt Locker®, visit our site or contact our team directly. Your soil will thank you for it!
The Dirt Locker® is a hillside terracing and erosion control system made in the USA from 100% recycled HDPE plastic. Together, the Dirt Lockers® and your plants become a cohesive stabilizing force, protecting your entire hillside from nature's destructive elements. As your plants increase their root structure, the hillside will increase in strength and beauty! For more information, please visit our website or contact us today! 833-MYSLOPE
Quick links
Impact
We partner with Eden Reforestation Projects to plant 6 trees for every 10 Dirt Lockers® sold!