This section doesn't currently include any content.
Add content to this section using the sidebar.
DIRT LOCKER® Configuration Guide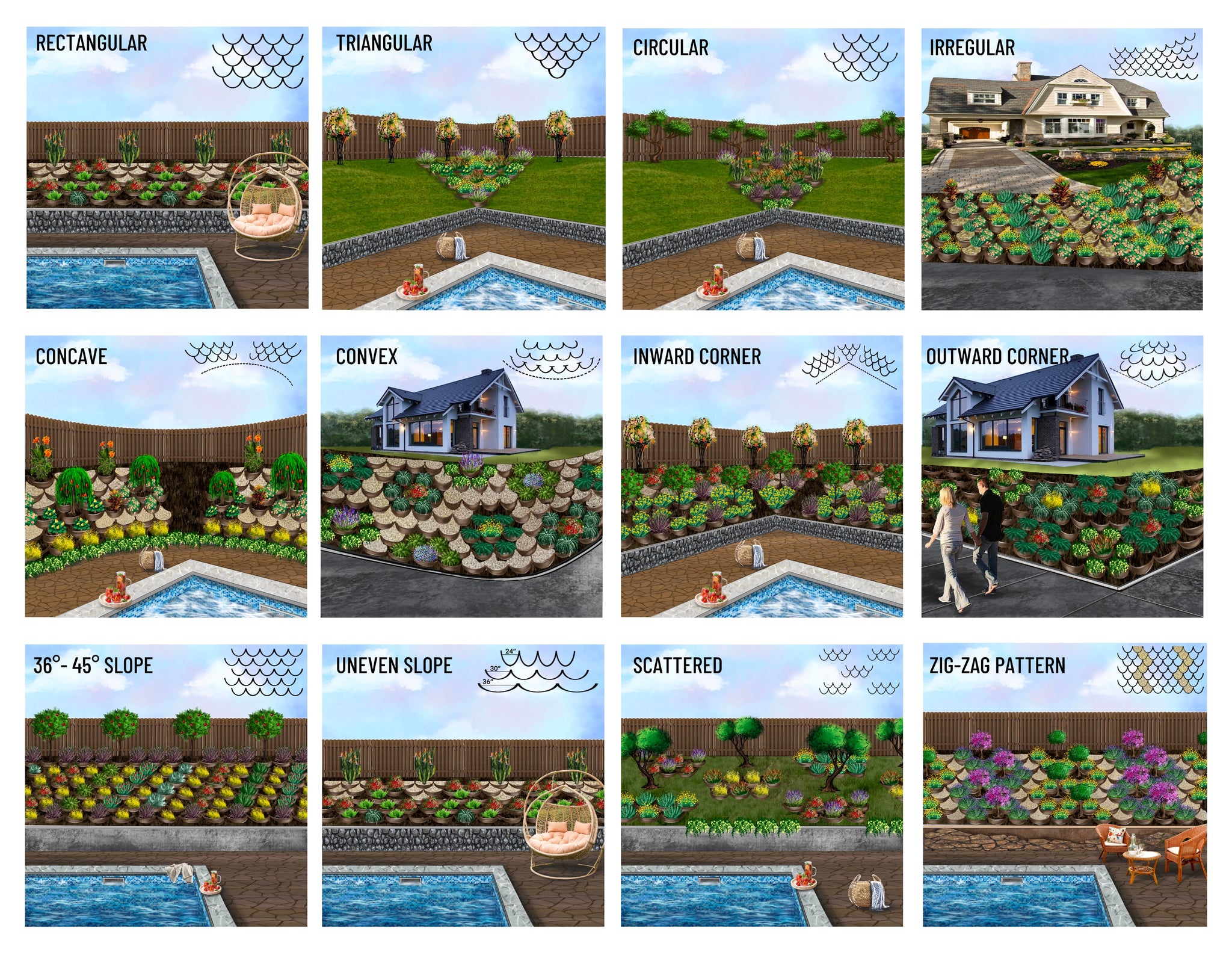 Collections
/
Shop all
Shop all
The Dirt Locker® hillside erosion control gardening geo ground grid raised terraced garden planters can stop rutting, save water, retain top soil, and grow plants with strong roots to reduce mudslides on drought wildfire affected burn areas. Upgrade your sloped yard to a beautiful garden or hillside farming landscape design.
Protect, surround and support your hillside garden by creating level rows of your favorite plants using the nurturing aid of Dirt Lockers. Terracing a hillside is an ancient farming tool that can be applied right on your sloped yard. Consider an eco friendly front yard and backyard gardening design product that prevents erosion and is pleasing to the eye.
Roots are the secret to slope stabilization and erosion control. The more you plant on your hillside terrace garden the stronger and more stable your hillside becomes. A Dirt Locker raised planter bed terrace design for steep or mild sloped yards is a landscaping solution to make better use of your backyard hill.
Everything you need to set up your DIY Dirt Locker® terrace garden.