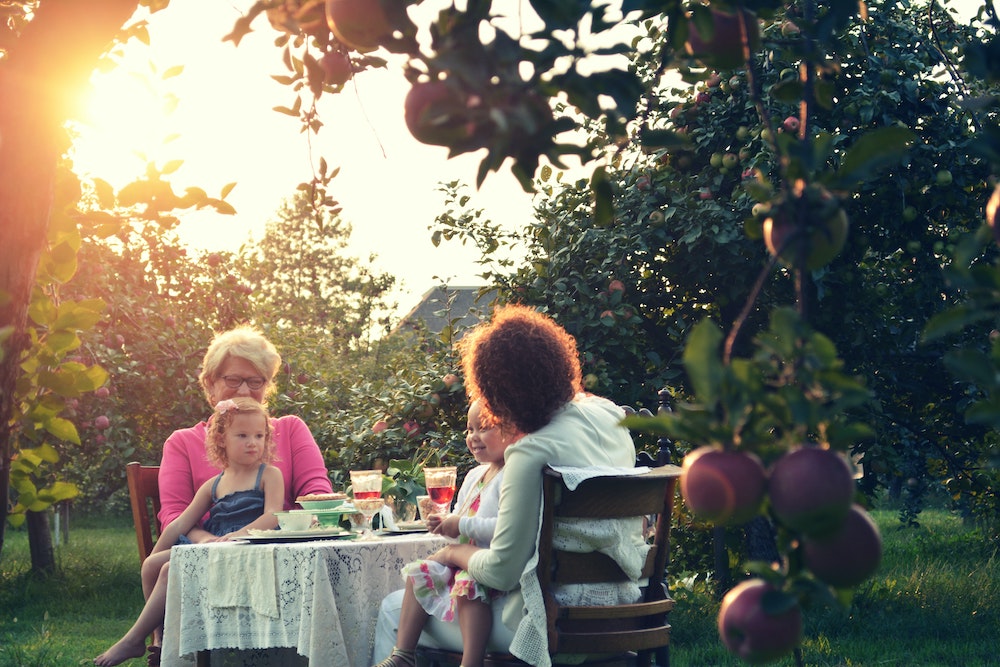 Posted on
---
DIY. Do you love it or hate it? 
We say, love it! 
DIY projects are the best way to make your outdoor space something special. From simple ideas like planting a garden to more complex builds like adding a patio or deck, there's something for every skill level and budget. 
Here are seven DIY projects that will have you and your family loving the outdoors in no time;
#1 - Plant a Garden
Whether you're starting from scratch or just adding some fresh color to existing plants, there's nothing quite like having your own garden. And it doesn't have to be complicated – choose the right flowers and plants for your climate, pick out beautiful pots and planters, and start growing.
And don't worry if you're dealing with hills, slopes, or rough terrain. Use Dirt Lockers to add some much-needed stability and texture to your garden, giving you enough space to create a luscious paradise you can be proud of!
#2 - Lay a Patio or Deck
If you're looking for something more permanent, consider adding a patio or deck to your outdoor space. This is an especially great idea if you have limited space – it gives you room to entertain and adds value to your home. 
It also creates a great spot for sunbathing!
Plus, decks and patios come in all shapes, sizes, and materials, so you can customize them with pots, BBQs, outdoor heaters, or loungers to suit your needs.
#3 - Build a Fire Pit
Who doesn't love a good fire pit?
A fire pit is a perfect way to enjoy summer nights outdoors with family and friends. There are plenty of easy-to-follow tutorials online that will show you how to build one yourself. You could go old-school with a ring of stone or opt for a large metal basin that really looks the part!
Just remember to follow any local regulations and be sure to take safety precautions. 
#4 - Hang String Lights
String lights are an effortless way to instantly add ambiance and style to any outdoor space. Plus, they're available in various colors and styles, so you can mix and match different sets until you find the perfect look for your space.
You also get many options these days in terms of LED lights. Many setups will let you choose the color of your lights from a phone app or controller, and can be set to different brightness intensities!
#5 - Create a Living Wall
Want your outdoor space to really stand out? Consider building a living wall. 
This is an attractive and unique way to add color and life to any backyard or patio. Plus, it's surprisingly easy – all you need are some planters and plants of your choice. If you add fruit plants here, then you'll have a tasty living wall!
#6 - Make a Focal Point
Whether it's a statement piece of furniture, an outdoor fireplace, or a water feature – adding a focal point to your outdoor space is the perfect way to draw attention and add interest. Sculptures are always a good shout, or a special tree can add a serene touch!
All of these are fun projects to get involved in and will have a long-lasting impression on your garden for years to come!
#7 - Set Up Seating Areas
Finally, consider setting up different seating areas throughout your outdoor space.
This will provide your family and guests with plenty of places to gather, relax, and enjoy the outdoor space you've worked so hard to build! 
You can either build the furniture yourself, use flat-pack options, or do something creative, like building a proper hammock relaxation area!
Plus, you can mix and match different seating styles for a truly unique look.
Whether you choose one or all seven of these DIY projects –we promise that the end result will WOW family and guests alike. Get creative, have fun, and don't forget to share your projects with us!  
Happy DIY-ing!
The Dirt Locker® is a hillside terracing and erosion control system made in the USA from 100% recycled HDPE plastic. Together, the Dirt Lockers® and your plants become a cohesive stabilizing force, protecting your entire hillside from nature's destructive elements. As your plants increase their root structure, the hillside will increase in strength and beauty! For more information, please visit our website or contact us today! 833-MYSLOPE 
Quick links
Impact
We partner with Eden Reforestation Projects to plant 6 trees for every 10 Dirt Lockers® sold!