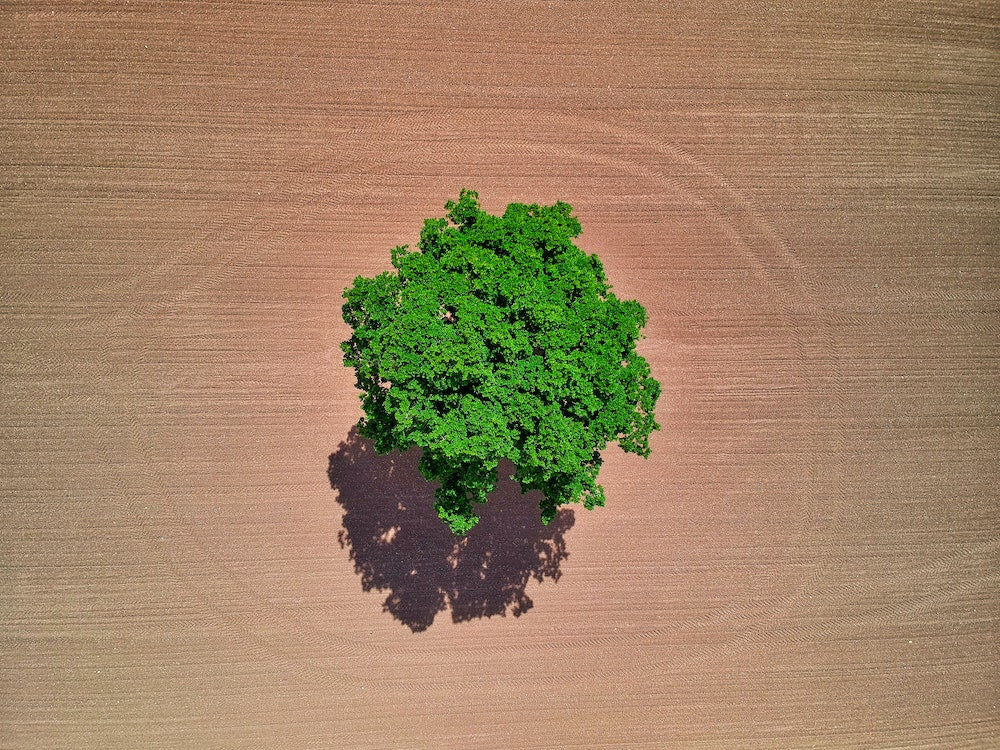 Posted on
---
What is an oasis? 
Technically it's a fertile spot of water in a desert, but what does the imagery of an oasis create in your mind's eye?
A gorgeous paradise in the heart of a hostile, barren place. A lush, green, and rich landscape. A haven to behold. 
A diamond in the rough.
Well, it turns out that creating your own little oasis in your backyard doesn't have to break the bank. With a bit of creativity and elbow grease, you can create a stunning outdoor living space that looks like it came straight from the pages of a magazine!
Your own haven away from the rest of the world.
Ready to get started? 
Here's our step-by-step guide on how to make your garden into a low-maintenance oasis on any budget.
Step 1: Put In the Groundwork
Before creating your garden oasis, it's important to ensure that all of the groundwork is in order. 
Make sure the soil is well-drained and fertile, and remove any weeds or other debris from the area. This step is all about sorting out your space. Prepping the blank canvas ready for you to start painting.
You might also want to consider getting your soil tested. If you don't, you risk it being unsuitable for the plants and grasses you choose, and they won't last very long!
Step 2: Choose Your Plants Wisely
Generally, perennials are the way to go when selecting plants for a low-maintenance garden oasis. Perennial plants can withstand the elements and come back year after year without needing too much TLC. 
You could also choose drought-tolerant plants like lavender, sedum, and yarrow to save on water usage.
However, this is your oasis, so design it in a way that you're going to love it. It might be worth looking online and on social media for some inspiration that can help you piece your own style together.
Step 3: Add a Dash of Color
When choosing your plants, don't forget to add some pops of color here and there. This is one of the best ways to transform your space into a vibrant oasis. 
Consider using ornamental grasses, flowering shrubs, and bright perennials to add a splash of color. And the foliage is important! Adding some evergreen trees, shrubs, and vines will give your private oasis a luscious look. 
Step 4: Get Creative With Containers
Using containers is a great way to add texture and interest to your garden oasis. Consider using terracotta or ceramic pots to plant colorful flowers, herbs, and vegetables to add in contrast. 
Galvanized metal tubs or upcycled wooden crates are ideal for a more modern look.
There's so much choice out there when it comes to pots and containers, so you can really get creative. We've even seen people using old bits of guttering to grow strawberry plants that hang down and create this green veil. 
Not only is that a great way to think outside the box, but it's also a great way to be sustainable and reuse old plastics in a green way! 
Just like using Dirt Lockers does!
Step 5: Get Creative with Lighting
Lighting is super important when designing any kind of space, and the garden is no exception. Use lighting to create a magical atmosphere in your garden oasis at night. We recommend adding string lights, LED candles, or solar-powered lanterns to your garden. 
It's a great way to enjoy your garden after hours and will dramatically change the feel of your outdoor living area, giving it a cozy, inviting vibe.
Step 6: Enjoy Your Garden Oasis!
Once you've completed all of the steps above, all that's left to do is sit back and enjoy the fruits of your labor. With a little bit of creative thinking and some elbow grease, you can create an enviable garden oasis on any budget!
Now all you need is to add any personal finishing touches, perhaps some chairs and other furniture in the nearby area, and you'll be ready to enjoy your very own private oasis!
So go ahead- get out there and start creating your low-maintenance garden oasis today!
Happy Gardening! 😊
The Dirt Locker® is a hillside terracing and erosion control system made in the USA from 100% recycled HDPE plastic. Together, the Dirt Lockers® and your plants become a cohesive stabilizing force, protecting your entire hillside from nature's destructive elements. As your plants increase their root structure, the hillside will increase in strength and beauty! For more information, please visit our website or contact us today! 833-MYSLOPE 
Quick links
Impact
We partner with Eden Reforestation Projects to plant 6 trees for every 10 Dirt Lockers® sold!