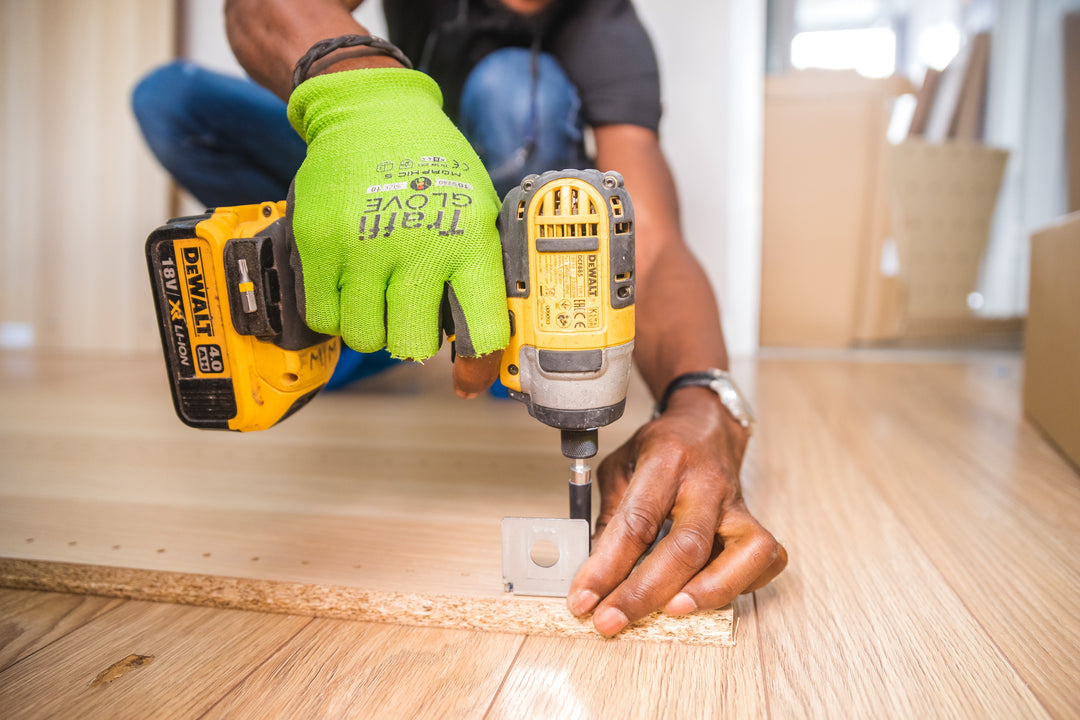 Posted on
---
If you're preparing to sell your home—or to sell an investment property you recently purchased—you've likely started researching improvements that can increase its value. Rather than settling for a figure close to your home's current estimated worth, making strategic renovations and enhancements is well worth the effort and price tag.

Explore five of the most profitable home renovations you can make from Dirt Locker®.

Author: Jack Norton, Breathewell.info

1. Adding a Deck or Patio
In nearly every locale, decks and patios are a highly desirable home feature. Being able to host gatherings, grill on the weekends, and enjoy leisurely evenings outside are on the must-have checklist for many prospective buyers. Living Outdoors estimates that, on average, you can get just over 100% of the renovation costs back when selling. If you are a DIY pro, you can maximize your profits even further.

When installing a deck or patio, ensure that it is sized to accommodate standard patio furniture, including a six person table, an outdoor couch, and a large patio umbrella.

2. Upgrading Your Curb Appeal
Among all of the upgrades you can make, landscaping is one of the most profitable. Curb appeal is a big deal for nearly all buyers. If your landscaping currently lacks "wow" factor, now is the time to hire a professional landscaping team.

If hiring a landscaper isn't feasible, it's always possible to DIY the front of the home to boost curb appeal. This could include trimming the hedges, cleaning up the areas around plants and flowers, and keeping up with lawn mowing. You can also invest in the landscaping solutions at Dirt Locker® to provide depth and visual interest to your sloped yard.

To polish off your look, consider adding a beautiful metal house number sign to your facade. This deserves a look if you're interested in cut aluminum, copper, steel, brass, or bronze options. Not only will these signs look amazing, they will make it easier for people to find your home.

As part of bolstering your home's curb appeal, tree removal may be required. When searching online, be sure to thoroughly read reviews, service descriptions, and pricing details. This will help you choose the right contractor for the job. Note that cost can vary widely for this service, so make sure to be very specific on what you need to get an accurate estimate and avoid costly surprises.

3. Kitchen Renovations
Among the renovations that deliver top ROI are kitchen renovations. This is especially true for kitchens that have outdated cabinets, appliances, wallpaper, fixtures, and countertops. Just be sure to avoid some common mistakes. Even though upgrades for a minor or major kitchen renovation can be costly, you can often receive over a return on your investment that ranges from 80 to 87 percent according to Remodeling Magazine.

Currently, some of the most sought-after changes include granite countertops, built-in dining areas, neutral wall colors, attractive backsplashes, and up-to-date appliances. Despite being standard on most appliances and lighting, always opt for energy efficient upgrades.

Sprucing up the kitchen can also be something as simple as cleaning the grout and giving the area a good deep clean. When it comes time for the open house, burn a great-smelling candle like one that replicates the aroma of fresh-baked cookies in the kitchen that enlivens the senses.
4. Siding, Garage Door, and Window Replacements
While this is technically a recommendation for three separate upgrades, replacing relatively small parts of your home can significantly increase your property value. Rather than re-doing an entire room (or multiple rooms), minor changes can increase your home's price by several thousand dollars. A fresh coat of paint is another way to instantly update an area.
If you are looking to get the most out of your budget, siding, garage door, and
window replacements are the safest bets.
6. Bathroom Renovations
Major and minor bathroom renovations have been estimated to be one of the most valuable home improvements you can make. People place a high degree of importance on bathrooms when looking for a new home. Luxury model garden tubs, walk-in showers, and specialty faucets all make a house seem extra appealing. Whether switching out wall tile, flooring, lighting fixtures, toilets, or bathtubs, bathrooms should be given priority when it comes to renovations. And to stay within budget, instead of shelling out a lot of money, quick fixes like caulking the bathtub can add a lot to freshening up the bathroom.
Start on Your Lucrative Renos
Once you've made your improvements, be sure to sell them in the ad copy for your listing. No matter what improvements you decide to make, always get several quotes from local contractors. Never settle on the first company that you find, and always feel comfortable asking for testimonials from recent clients. Additionally, ask trusted friends, family members, and colleagues for contractor recommendations to ensure that you're hiring a company with proven skill and trustworthiness. On top of the actual improvements – including kitchen and bathroom updates and renovations – taking these added steps can help you further maximize your overall ROI.



The Dirt Locker® is a hillside terracing and erosion control system made in the USA from 100% recycled HDPE plastic. Together, the Dirt Lockers® and your plants become a cohesive stabilizing force, protecting your entire hillside from nature's destructive elements. As your plants increase their root structure, the hillside will increase in strength and beauty! For more information, please visit our website or contact us today! 833-MYSLOPE
Quick links
Impact
We partner with Eden Reforestation Projects to plant 6 trees for every 10 Dirt Lockers® sold!