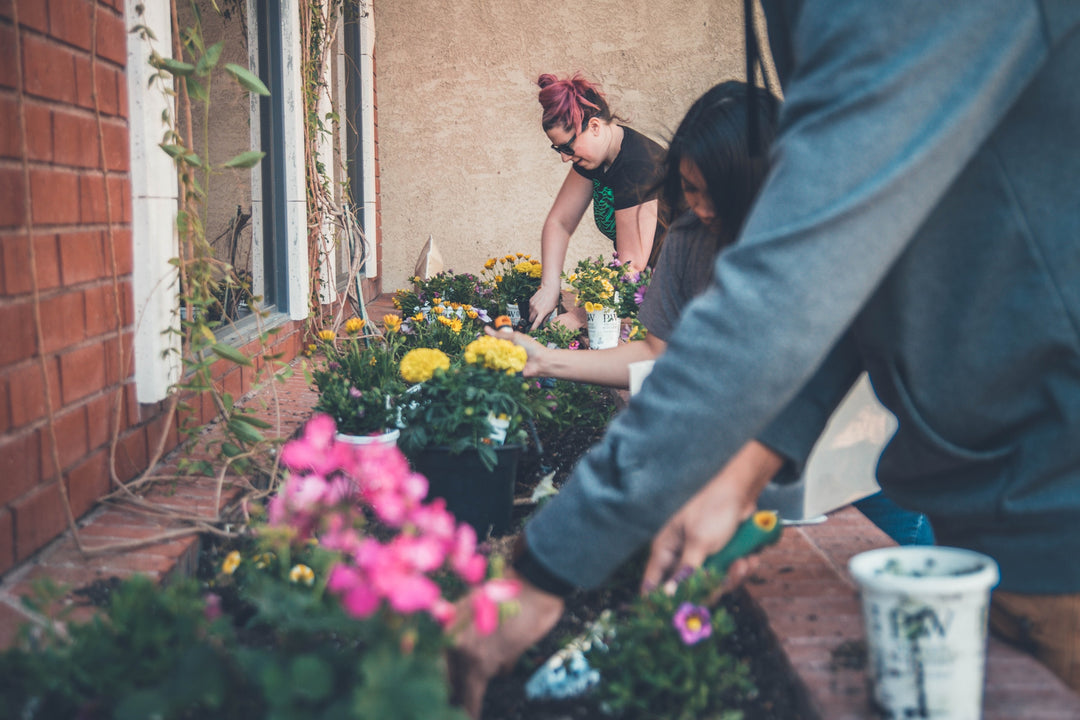 Posted on
---
If you find the plants and flowers in your garden difficult to manage, it might be because you're not planting species that are native to your area. If you live in a humid environment and use plants that are used to drier climates, for example, it can be a recipe for disaster. 
Instead of trying too hard to get non-native plants and your garden to get along, consider trying these low-maintenance alternatives that you can find right here in the U.S.
Southeast
For the most part, the Southeast's climate is humid subtropical, with very hot, humid summers and mild winters. Temperatures are often above average for the U.S.A. in general, meaning you need plants that thrive in hot, humid temperatures. 
This region doesn't tend to experience cold, harsh winters like the ones seen further north, so finding plants that can withstand extreme colds is not as much of a priority. 
While there can be insufficient rainfall during the summer, parts of the year can produce spells of extreme rainfall, including flooding and tropical storms, so your plants have to be pretty hardy to get by in this region. 
With this in mind, you're looking for plants that do well in tropical conditions. Some of these include:
Mango trees
Hibiscus
Palms
Coconut palms
Beautyberry
Firebush
Florida anise.

 
Northeast
For the most part, the Northeast has a humid continental climate. This points to temperatures that vary year-round, meaning summers can be hot and humid, while winters tend to be very cold and can experience abundant rainfall and snowfall. 
Because of the humidity, the Northeast is a natural climate for plants that love moisture. Here are some of the native plants you could add to your garden. 
Trillium
American coralbells
Northern blue flag
Common milkweed
Wild bergamot
Eastern BlueStar.
South
The U.S. South is home to a variety of climates, but most of them are very hot. In general, the west is dry, but the east is humid. With this in mind, the Southwest is perfect for growing plants you'd find in desert environments, such as cacti and succulents, whereas the Southeast suits moisture-loving plants, including magnolia and dogwoods. 
If you live in the South, consider adding the following native plants to your garden:
Magnolias

 

Redbuds
Butterfly weed
Carolina rosa
Hardy hibiscus
Midwest
Most of the Midwest has a humid continental climate, in which weather conditions vary year-round, but there's abundant precipitation in both winter and summer. On the whole, you should look for plants that do well with moisture and can withstand both hot and cold conditions. 
If you live in the Midwest, consider adding these native plant species to your garden:
Dogwoods
Cardinal flowers
Blue weed
Bee balm
False Solomon's seal
Spiderwort

 
Southwest
The Southwest's climate is hot and dry. You're looking for plants that do well with little moisture and not much rainfall to plant in this region. Here are some plants that are perfect for a garden in the Southwest:
Cacti
Prickly pear cactus
Yucca
Agave
Hesperaloe
Pacific Northwest
A large part of the Pacific Northwest is a temperate oceanic climate, which means cooler temperatures and cloudy skies are common. In the region, you'll find significant rainfall, so it's not as suitable for plants that crave dry environments. 
Here are just some of the best native plants for the Pacific Northwest climate:
Rhododendrons
Trilliums
Sword ferns
Blue Columbine
Evergreen huckleberry
Ocean spray.

 
Whichever part of the U.S. you're based in, consider the traditional location of these native plants when you add them to your garden. If they like to be in sunlight, prioritize placing them in a part of your garden that faces the sun, and vice versa if they do better in the shade. 
Lock in Nutrients No Matter Which Plants You Use
Whichever plant species you choose, looking after them and the soil they're grown on properly is key. By using the revolutionary hillside system, Dirt Locker®, you can prevent soil erosion, lock in vital nutrients, and make your plants more robust. 
As well as choosing plants native to your region of the U.S., keep them as healthy as possible with an attractive erosion-prevention system that creates easy-to-navigate steps up your hillside for a garden that truly thrives. Trust us; your plants will thank you for it!
Ready to level up your garden with the most groundbreaking landscaping tool on the market (even if we do say so ourselves)?
Visit our site or get in touch with our team to find out more. 
The Dirt Locker® is a hillside terracing and erosion control system made in the USA from 100% recycled HDPE plastic. Together, the Dirt Lockers® and your plants become a cohesive stabilizing force, protecting your entire hillside from nature's destructive elements. As your plants increase their root structure, the hillside will increase in strength and beauty! For more information, please visit our website or contact us today! 833-MYSLOPE
Quick links
Impact
We partner with Eden Reforestation Projects to plant 6 trees for every 10 Dirt Lockers® sold!