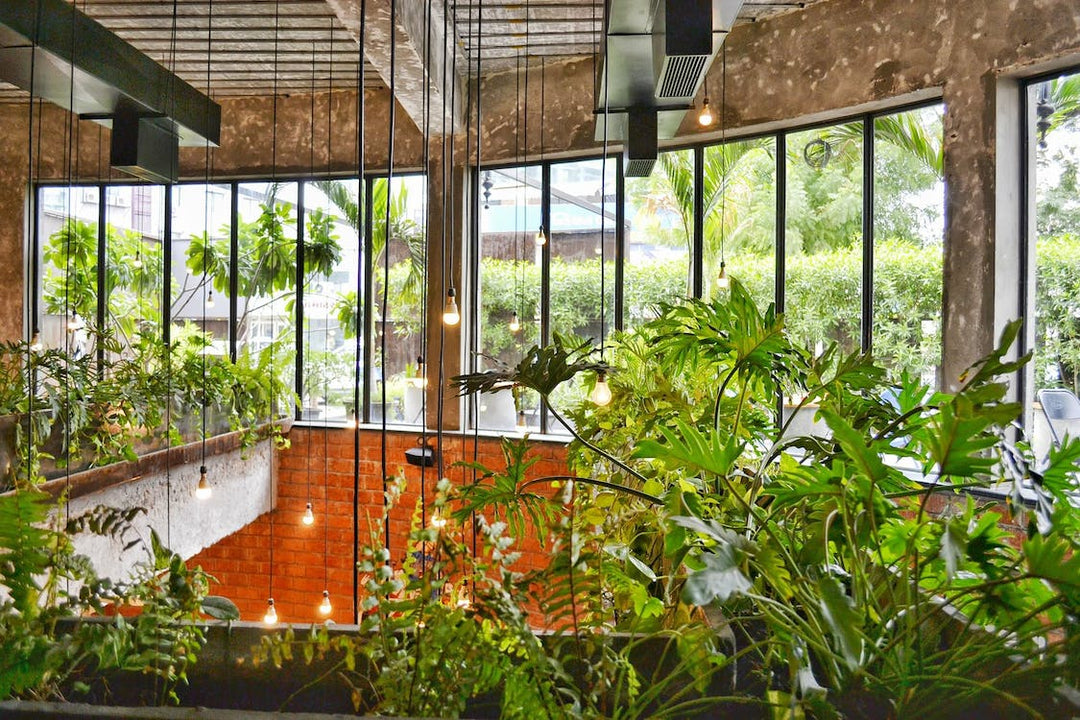 Posted on
---
If you're an aspiring ecopreneur looking to make a positive difference in the world, starting a green-building business is an excellent way to do just that. The Zebra notes that green building uses sustainable materials and energy-efficient design principles in every aspect of construction, from selecting building materials to assembling structures. It's also becoming increasingly popular as builders recognize the need for more environmentally friendly buildings. But how do you get started? Dirt Locker® takes a closer look at what it takes to start and grow your own green-building business.
Author: Jack Norton, Breathewell.info
Drafting a Solid Business Plan
As with any other type of business, having a solid business plan is essential. A good business plan should include detailed financial projections, specific goals, and strategies for achieving those goals. This will help you stay organized and focused on your objectives while providing potential investors with a clear overview of your vision.
Choose a Business Structure
Choosing the right business structure for your company is one of the most important decisions you can make as an entrepreneur. Depending on your needs and goals, forming an LLC (limited liability company) might be a great choice. An LLC combines the limited financial liability of a corporation with the pass-through taxation features of sole proprietorship or partnerships, making it simple to set up and look after, not to mention its flexibility when it comes to operations and ownership rules. 
Keep in mind that if you plan on forming an LLC, you'll need to name a registered agent to communicate with the government and tax agencies about important documents. 
Tap Into Networking
The Cannon points out that networking is key when starting any type of business. In the green-building industry, networking with other builders and suppliers can help you get access to new materials and techniques that can save time and money. It can also give you insights into the latest trends in green building so that you can stay ahead of the curve.   
Marketing Your Business
Marketing plays an integral role in any successful business venture, so make this a priority when setting up your firm. Create a website or blog where potential clients can learn more about your services, create social media accounts where you can engage with followers, and reach out to local media outlets where you may be able to score some free publicity for your company. 
Also reach out to your target audience and customers about their thoughts on your product and services. You can make sure you're choosing a profitable and meaningful path for your niche audience by conducting surveys. This is easier than ever, as you can now reward participants via this gift card API, which can automatically create gift cards, prepaid Visa cards, cash, or even for a customer's choice of charity.
All of these tactics will help spread the word about your new venture.
Grow the Right Team
Hiring qualified staff members who share your passion for green building is essential if you want your business to succeed. Make sure that anyone who interviews for positions has experience working within this field so that they are familiar with sustainable building techniques and have knowledge of energy efficiency principles. Additionally, look for employees who are passionate about environmentalism; this will ensure that everyone on board shares the same commitment to reducing their carbon footprint as much as possible during all aspects of construction projects.
Seek Professional Certifications
Acquiring certifications from renowned organizations such as LEED (Leadership in Energy & Environmental Design) or BREEAM (Building Research Establishment Environmental Assessment Methodology) not only showcases expertise in eco-friendly building practices but also garners trust and respect from potential clients who may be searching for a dependable builder who strictly follows sustainability standards. In addition, well-respected credentials like these highlight your business's attention to detail and commitment to quality workmanship, setting you apart from other builders in the industry.
Invest in the Proper Software
There are plenty of solutions available today that work for businesses operating within the green building space. For example, by using software designed for home builders, you'll have access to features such as project management tools, automated analytics reports on job progressions/project completion rates, etc. But there are also some great apps that allow users/clients/customers to access information regarding their project's progress quickly and easily, providing total transparency throughout the entire build process. Something that helps ensure high customer satisfaction levels.
Starting a green-building business is no easy task. There are many factors involved ranging from choosing a business structure to finding qualified staff members and using the right software. When handled correctly, it can be highly rewarding both financially and emotionally knowing that you're making a positive impact on our environment through sustainable construction practices. With careful planning and dedication, starting your own green-building company is well within reach!
The Dirt Locker® is a hillside terracing and erosion control system made in the USA from 100% recycled HDPE plastic. Together, the Dirt Lockers® and your plants become a cohesive stabilizing force, protecting your entire hillside from nature's destructive elements. As your plants increase their root structure, the hillside will increase in strength and beauty! For more information, please visit our website or contact us today! 833-MYSLOPE
Quick links
Impact
We partner with Eden Reforestation Projects to plant 6 trees for every 10 Dirt Lockers® sold!