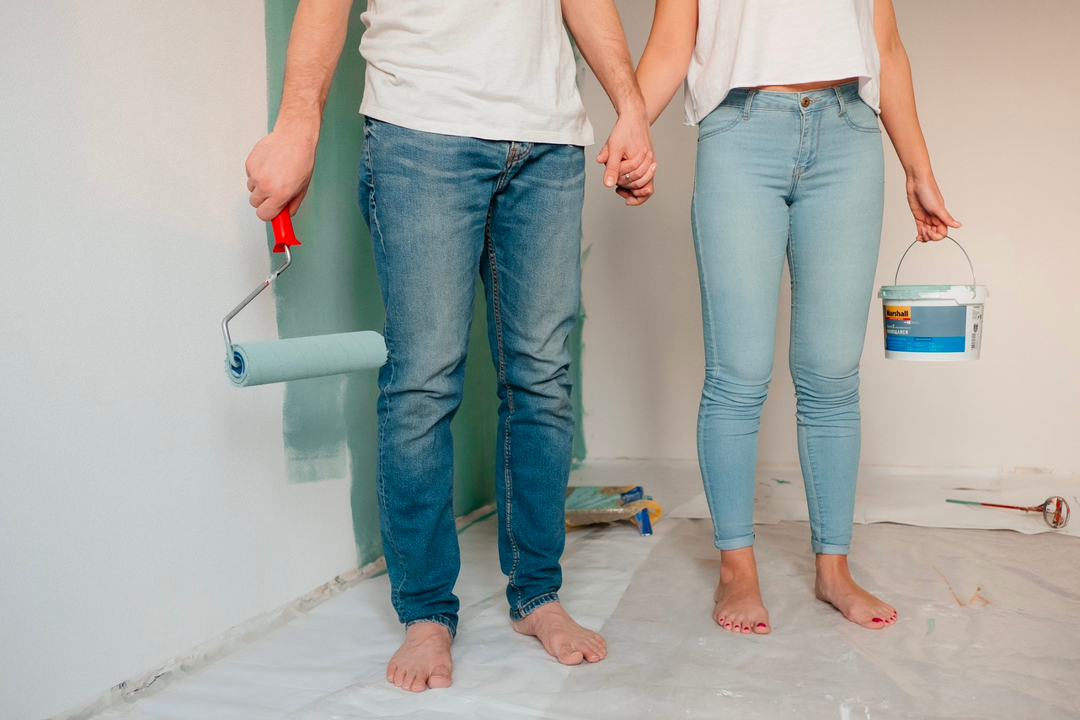 Posted on
---
House-flipping has never been hotter. Seniors hoping to start their own company flipping houses can do well when they follow proven practices. Use this guide from Dirt Locker to help navigate the ins and outs of opening your own house-flipping business.
Article by Sarah Velasquez of ourperfectabode.com
1. Find the Ideal Property
The foundation of successful house flipping is picking the right property. Good prospective homes need to be underpriced, in a desirable area, with manageable repairs required. Make an honest assessment of what renovations and repairs your team is able to handle while staying within your timeline and under budget. Time is money in the house flipping business, so take into consideration permits you'll need, tools you'll have to acquire or rent, and potential weather delays.
Finding the right home is the first part of house flipping in which a relationship with a trusted local realtor can make all the difference. Lodestone professionals are the first to know when new prospects come onto the market and understand what areas are best set to sell in. A savvy agent can help you find properties to invest in and help you later on when you go to sell.
2. Get Funding 
Acquiring funding for house flipping when starting your business isn't the same as traditionally funding a home buy. While you can use a traditional mortgage, there are other options available that may be better suited to your company's needs. According to Quicken Loans, some popular ways of funding house flips are hard money loans, cash-out refinances, and tapping into savings. Crowdfunding and private investors are also options.
Hard money loans are designed for those whose needs are short-term. Sometimes called bridge loans, they can be particularly appealing to house flippers as the amount funded is generally based on the potential price of the home rather than the credit of the borrower. However, because of the nature of the loans, they typically have a much steeper interest rate than traditional mortgages.
Crowdfunding has become popular recently and there are now websites dedicated to connecting those in need with people who can provide funding. Many investors are eager to put their money into real estate ventures and companies such as Fundrise, Groundfloor, and Arrived are happy to help them do it.
3. Make Smart Renovations
Many homes appropriate for house flipping will have repairs they must have done, but in addition to those, renovations need to be ones that are cost-effective. Choosing renovations that get you more bang for your buck is essential. Examples of these include replacing the vinyl siding, minor kitchen renovations, and redoing the bathroom.

Bob Vila notes that smaller-scale improvements such as giving walls a fresh coat of paint and replacing cabinet handles can have a powerful impact at a low price point. What colors you 
choose matters, though. While you might love a deep red shade of paint, studies show that buyers are more likely to buy when a home has neutral tones on the walls.
And don't forget about the exterior of the home. Exterior upgrades like installing lighting and revamping the landscaping are the first things that potential buyers see. This is where the professionals at Dirt Locker come in, especially when installing hillside planters or a terrace garden is your choice for taking care of slopes that are prone to erosion. 
4. Be Business Savvy
Once your business's launch is underway, it's time to start marketing your properties. One smart way to do this is by showcasing your homes on social media. You can use an online banner maker to create personalized banners for any platform, including your own website, and for all your social media feeds. Once you find a banner that fits your brand, you can personalize it by adding the text, color, and font, along with including animation or video.  

The house flipping business you've dreamed of is within reach. Plan wisely and get the professional help you need, and you and your company will be primed to succeed. 
Image via Pexels
The Dirt Locker® is a hillside terracing and erosion control system made in the USA from 100% recycled HDPE plastic. Together, the Dirt Lockers® and your plants become a cohesive stabilizing force, protecting your entire hillside from nature's destructive elements. As your plants increase their root structure, the hillside will increase in strength and beauty! For more information, please visit our website or contact us today! 833-MYSLOPE
Quick links
Impact
We partner with Eden Reforestation Projects to plant 6 trees for every 10 Dirt Lockers® sold!