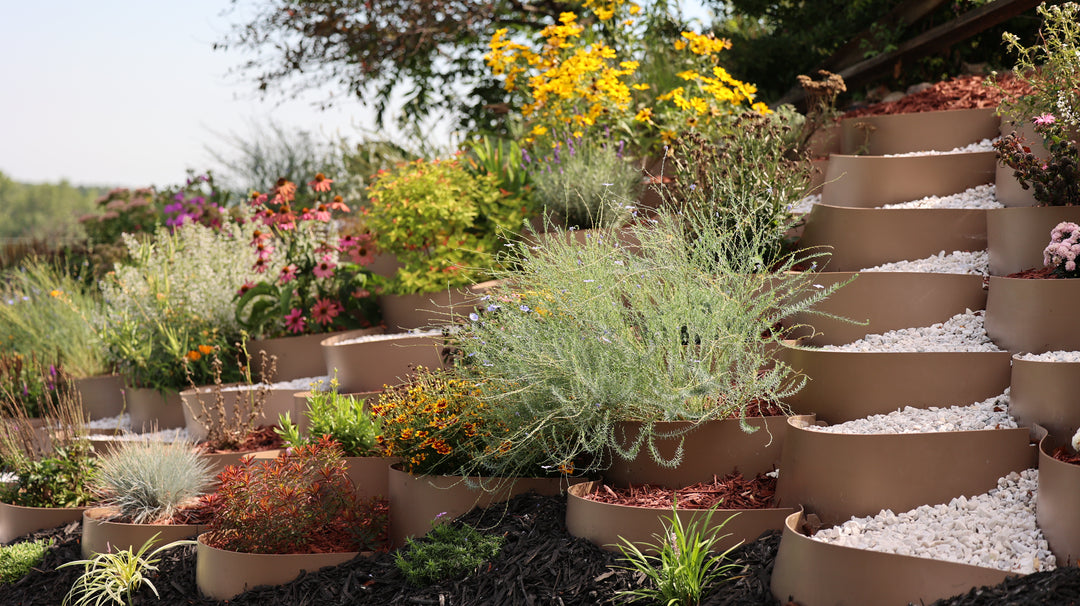 Posted on
---
Another American-made business was born in a garage recently. This time, they are not making computers or software. 
Article by Stephen Kim, G7 Germany Presidency Global Briefing Report Review 2022, Group of Nations, Sept 27, 2022, 118-120
You might be familiar with a few garage-born, USA-based businesses. Perhaps it's a rite of passage for American entrepreneurs - they get hit with an idea to better the world, grab their trusted tribe, and courageously collaborate in their garage like a team of mad scientists (or like Steve Jobs, Larry Page, and Sergey Brin - the pioneers of Apple and Google). 
One main factor these trailblazing companies had in common is a mission beyond selling widgets. Take Apple's original mission statement, for example:
 "To make a contribution to the world by making tools for the mind that advance humankind."
and Google's original mission statement:
"To organize the world's information and make it universally accessible and useful."
Meet Mark Trebilcock - entrepreneur, engineer, and environmentalist based in Santa Clarita, California. He's the inventor of the Dirt Locker® hillside terracing system. Dirt Locker®'s mission is to provide proactive solutions for a healthier today in order to help build a better tomorrow. The company does this by designing and manufacturing environmentally positive products from domestically recycled plastic. Dirt Locker® is revolutionizing the agriculture and landscaping industries because the product helps save water, stop erosion, and protect plants - all while capturing pesky plastics! 
It all started on a sunny day in Mark's Southern California hillside garden. The birds were chirping and the butterflies were pollinating, but there were even more butterflies churning in his stomach as his hillside gardening problems grew steeper. No matter how hard he tried to grow his favorite plants and fruit trees, he ran into countless issues with the hard-packed clay soil and uneven sloped landscape. The hillside garden failed to capture rainwater and lock in vital topsoil and nutrients. He would slip and slide down the hill when trying to maintain the plants, leading to further erosion issues. He knew he needed to get a plan locked down, so he did as many American entrepreneurs do - headed to the garage in hopes to change the world.
Now, Dirt Locker® makes use of recycled plastic (the equivalent of over 1 million plastic milk jugs each year) so garden lovers can finally utilize their hillside landscape. It wasn't always a downhill battle, however. Developing a prototype and securing a patent was the company's first big mission, but the first patent was denied. Mark never gave up because he knew he had to share this ground-breaking product with the world. Having always been a resourceful fellow, he tapped into his resources and knowledge base. Mark studied Industrial Engineering and Management Systems at the University of Central Florida and his passion for engineering and manufacturing took him down a 20-year-long career developing life-saving products like pacemakers for St. Jude Medical Incorporated. These studies along with his decades of experience in manufacturing made him well-equipped to finally secure a patent for the Dirt Locker® system and build an efficient team that could sustain the upcoming growth.  
The Dirt Locker® team kept the momentum going beyond the United States. On trips to East Africa and Haiti, they saw the need for an agricultural product to help people grow their food in inhospitable terrain. During a trip through Rwanda and Uganda, they were hit with an epiphany - take Dirt Locker® international so they could serve neighbors beyond the USA. Mark had a positive experience working in Haiti as a volunteer for Love A Child (www.LoveaChild.com), an organization that provides job creation, healthcare, orphanage service, and education, so he sent I Dirt Lockers® to Haiti in hopes to add an abundance of vegetation to their impoverished local communities. The interest and feedback from farmers, homeowners and landscape professionals across the globe validated this new epiphany; the Dirt Locker® now ships to numerous countries! 
The whole team at Dirt Locker® values sustainable gardening, recycling, and entrepreneurship. As a teenager growing up in Miami, Florida, Mark saw his mom tending to unique fruit trees and he learned about the importance of self-sustained living. His obsession with gardening along with his entrepreneurial mind led him to start his own landscaping business at only 13-years-old (shortly after the wheel was invented)! He didn't care if he had to ride his bike from lawn to lawn, pulling a heavy wagon filled to the top with landscaping tools - all he cared about was putting a smile on people's faces in the form of gardening! This tenacious spirit runs wild in the company, which explains why they've gone from serving a few dozen customers per month to over 200 customers per month in less than 1 year! 
"If you want to go fast, go alone. If you want to go far, go together."  - African Proverb
One thing about these garage-born businesses is that they thrive on synergistic collaborations. Steve Jobs picked Steve Wozniak because he knew Woz was a wiz with electrical engineering and computer programming. Steve Jobs trusted Wozniak to help execute his vision and turn the "digital page" for humanity. Larry Page picked Sergey Brin to build the first iteration of Google (formerly PageRank in 1996) because Brin was one of the top students in the computer science program at Stanford University. It's just what good, humble CEOs do. They hire people smarter than them in certain aspects and they become cheerleaders for those teammates! To no surprise, Mark knew it was time to expand the Dirt Locker® team, so he hired a bookkeeper, Krista Stewart. That way he could focus less on the books and more on engineering products for the betterment of humanity. 
"When I met Mark 12 months ago, I thought I was getting into a bookkeeper role. Mark admitted he was not the most organized with the books, and that's what people like me are for! I learned more about his product as we started working together. What instantly caught my attention was the recycled plastic - each Dirt Locker® utilizes the recycled plastic from the equivalent of over 13 plastic milk jugs. Green living is at the center of my being (I do grocery runs at local farms and I drive an electric vehicle), so I  finished my bookkeeping tasks early each day so I could spend extra time helping Mark get organized with other aspects of the business like shipping, manufacturing, social media, website management, and providing reliable customer service. I just kept asking where I could help, even if I had to Google things. It felt like the right thing to do."
-Krista Stewart, Vice President of Dirt Locker®
Tenacity and courage are at the core of Krista's roots. She spent most of her teenage years competing as a gymnast, training for the 2008 Olympics. She prepared her whole childhood for this competition, but she was tragically struck with life-changing news that severe nerve damage would prevent her from ever competing again. Suddenly her career trajectory was at a halt. 
The doctors told her there was no hope of the damage reversing and she'd need walking assistance, but her unstoppable attitude had other plans. Miraculously and against all odds, Krista gained the strength and courage to power through physical therapy and get up walking, then hiking and back to competing in NCAA's within 12 months. That's the kind of company culture you see at Dirt Locker®. The team goes against all odds. They push through when the challenges are "steep".

Diversity is another vital value in this ground-breaking company. Dirt Locker® employees have a diversity of ages ranging from 26 years old to 58. The team is a melting pot of cultures including team members from Korea, Brazil, Norway, and Cuba, which leads to a deep, dynamic understanding of their customer base.
The synergy goes even further than this combination of life experience and cultures - Dirt Locker® employees also come from a variety of career backgrounds such as special education, systems management, engineering and e-commerce. The sum of all these positive traits and experiences makes for an innovative team. 
To make sure they leave a minimal impact on their local environments, the entire team works remotely and the company does not rent any office space. The Dirt Locker® staff is always eager to hop on emails, phone calls, or even video chats with customers to help their hillside gardens come to life. Customers are glowing with excitement in their VIP FaceBook group called "Dirt Locker® - The Dirty Details". Some of the company's raving reviews:
"It worked out fabulously! My project was a huge success for such a reasonable investment! Thank you, Dirt Locker®!" -Laurie
"Arrived in three days. The people at Dirt Locker® are great to work with." - Christopher
"I solved my hillside problem with Dirt Locker®. Thank you very much for your products" -Dong
Hopefully, you see the takeaway message from this story - do not park your car in the garage because that space can be used for your next entrepreneurial idea! Only kidding, but keep that in mind next time you wave to your neighbor in their garage - they might be one innovative idea away from changing the world!
The Dirt Locker® is an eco-friendly product made from 100% recycled, post-consumer waste, high-density polyethylene (HPDE) which is approved for food-grade storage by the FDA. Dirt Locker® can handle conditions as cold as -58°F and as hot as 160°F so you can plant them in your hillside gardens from Florida to Alaska and beyond. The terracing system works on steep hillsides up to 45° so it can handle a variety of sloped landscaping projects. The company even reduces its carbon footprint through transportation and manufacturing efficiencies that use recycled plastic as close to the buyer as possible. The product creates a series of steps on a hillside garden that capture rainwater, reduce irrigation, and allow for safe access to plants. Visit
www.DirtLocker.com
to see before-and-after pictures and videos of hillside gardens across the globe!
Quick links
Impact
We partner with Eden Reforestation Projects to plant 6 trees for every 10 Dirt Lockers® sold!