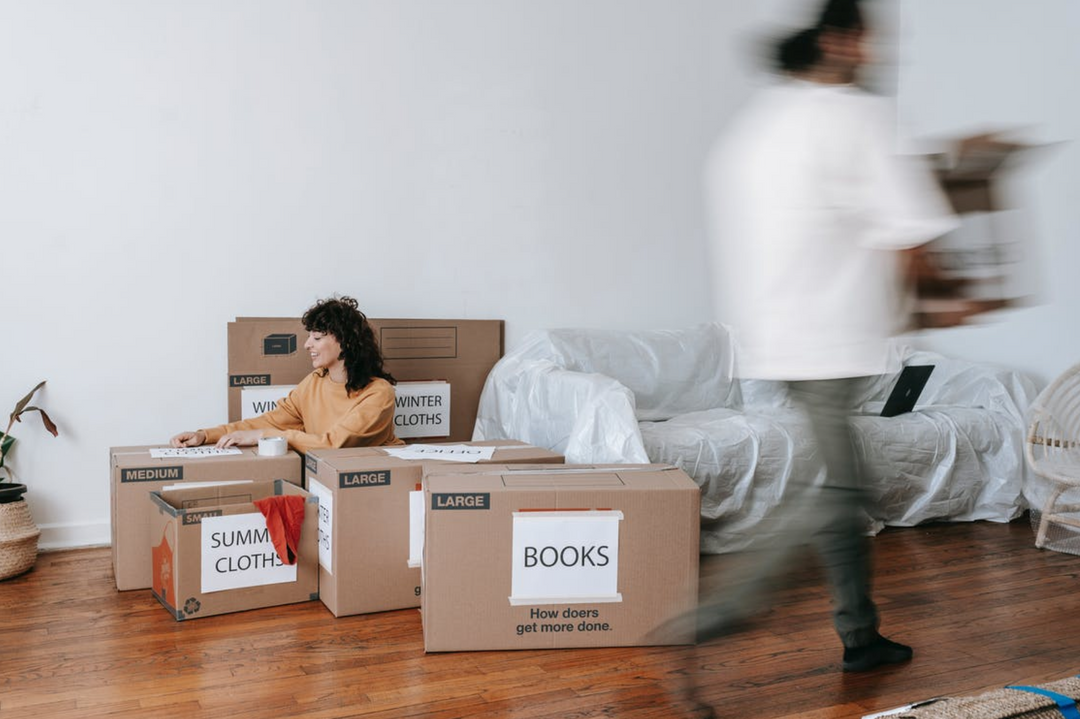 Posted on
---
There's no doubt about it - clutter has a way of piling up, either because we are just too busy to spring-clean often or because we're too afraid of letting go of our precious belongings. However, decluttering must be done so that we don't get into the habit of hoarding unnecessarily. So, here are some helpful tips from the Dirt Locker website on how to declutter the eco-friendly way.
Article by Sarah Velasquez of ourperfectabode.com

Take each room apart
If the prospect of cleaning and organizing your entire home in one go is putting you off, then aim to tackle small goals to accomplish first. Start by tackling a certain room section, such as bedside drawers or the closet, before moving on to the next thing.
Speaking of the closet
This is perhaps the one area most of us find it difficult to let go of because often, our clothing feels like it's an extension of our personalities. Moreover, clothes can be expensive to replace, especially if they cost a fortune to buy in the first place. However, clothes do come and go out of fashion, so it's better to make space in your closet for current, trendier clothing if you still want to feel like a million bucks. Start with sifting through those items you haven't worn in years, and start separating the good items into a pile to send off to a second-hand shop. Or you could just donate or compost them provided they consist of natural fibers.
Do away with old, outdated electronics
To prevent our old electronic devices from ending up in landfills and not decomposing at all, it is far better to donate them to hobbyists, for example. Or you could drop these items off at a place specializing in recycling electronics. 
Let go of books you no longer read
Unless it is one of your goals to build your own library, you might also want to consider letting go of old books by donating them to charity, recycling them, selling them, or repurposing them into decorative paper that you can apply to your bed headboard, for example. Moreover, maybe you want to go paperless as much as possible, so digitizing all your paperwork could be the most viable option. Here, you could use cloud-based services such as Google Drive or iDrive.
Dispose of supplements and medications correctly
Medications and supplements do tend to have a long shelf life. However, you should relook your medication and supplement cabinet every so often to dispose of those items that have either expired or you no longer have a need. However, be sure to drop them off at a drug take-back site, so these can be disposed of safely. 
Use eco-friendly cleaning  
Suppose you want to spring-clean keeping the environment in mind, then it's best to use eco-friendly products that are biodegradable and are not toxic to the environment. Be sure to look out for clues for products that contain no artificial colorants, chlorine, phosphates, no artificial fragrances, etc.
Put it in storage until you decide
As far as tidying up your yard goes, there will probably be a lot of items that you just don't know what to do with for the time being. Then you should probably consider putting it in storage for now, at least until you devise a plan of how to dispose of it by donating your old garden equipment, for example, or holding on to it for your next home. Click here for options on storage units if you are in the LA area to gain access to storage facilities for as little as $139 for a 5' x 5' storage unit.
Keeping your home space tidy at all times
Suppose you've gone to all the effort of decluttering, then it just makes sense to keep your home space tidy as much as possible afterward. This should include confirming that you have enough space to accommodate new items before purchasing them. But if you just have to have it there, then make space for it accordingly; this should be easy enough to do if everything has its place already.
Certainly, decluttering your home has its advantages if you want to boast of a clean and tidy home that you will be proud to invite your friends over to. And who knows, you might just be surprised to find something valuable worth showing off that you safeguarded in storage that you might have forgotten about along the way.
Quick links
Impact
We partner with Eden Reforestation Projects to plant 6 trees for every 10 Dirt Lockers® sold!