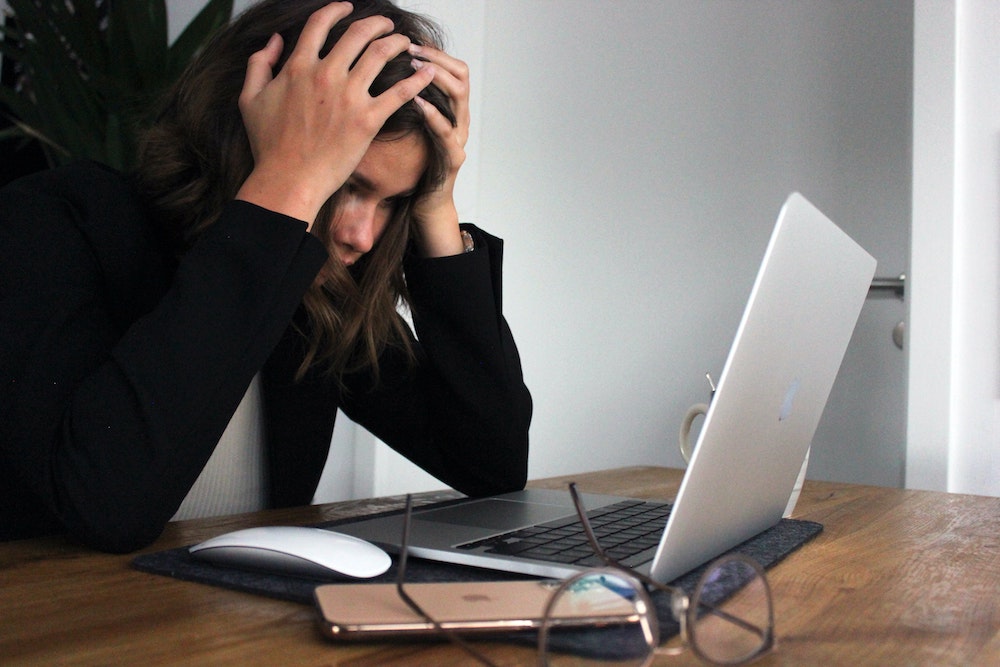 Posted on
---
Feeling down and out? 
Feeling as though stress is getting the better of you?
 It's time to take a step back, put your feet up, and treat yourself to some self-care. We all need a bit of TLC every now and again - after all, life can be tough! Here are five simple strategies for reducing stress and taking time for yourself.
#1 - Get Moving
Exercise is a great way to blow off some steam and reduce stress levels. Whether it's a brisk walk outside or an intense HIIT session indoors, physical activity can help clear your head and leave you feeling refreshed.
Want proof it really works?
Stand up right now (yes, even if you're on a bus) and stretch as far as you can, then down towards your toes and back to normal. Nice and slowly. It doesn't matter if you can't quite reach - just do your best.
Don't worry; we can wait.
See how much better that feels?
Add a bit of walking, running, or yoga to your day, even just ten minutes if you can, will make a world of difference.
#2 - Get Some Fresh Air
Spending time outdoors in your garden or natural space can be incredibly beneficial for reducing stress. Taking care of your natural oasis can be calming, and not to mention, the fresh air is always good for the soul!
For the best results, leave your phone indoors and just be. It might sound silly, but even stopping to really look at the details of a leaf or the smell of a flower can really help to bring you back into the present moment,
You'll feel the stress just melting away after a few minutes.
#3 - Follow a Relaxing Routine
Humans work best when they have structure and routine. It's literally hard-wired into our biology. That's why habits are so important! 
However, while you might think routines and structure to be a little boring, you can actually use them to your advantage and to make you feel incredibly peaceful.
After all, there's no reason you can't create a relaxing routine that you actually enjoy doing!
Establishing a routine that works specifically for you can help reduce feelings of anxiety and stress. Whether it's taking a warm bath in the evenings or meditating for 10 minutes before bed, having a routine with self-care activities to fall back on can be incredibly helpful.
#4 - Take Time for Yourself
When we say take time for you, we're not talking about sticking on some Netflix and spending the next two hours scrolling on social media and replying to texts. That's not real You time because all your attention goes out into the world and into other people's lives.
Instead, we're talking about real you time. Time you're spending with yourself in the same way that you'd spend it with a friend. This means giving yourself and your needs some real attention and focus.
Whether it's reading a good book, journaling, or simply taking some quiet time to practice mindful breathing, self-care should be a priority.
#5 - Connect With Others
Outside of your you time, it's important to make sure you're connecting with other people, whether you're having a chat or you're having fun and doing an activity together.
Sometimes all we need is a good chat with someone to take our minds off things. Having meaningful connections with others can help reduce stress levels and support us through times of difficulty.
And don't forget about clubs! 
Whether you're joining a sports club, board game club, knitting club, or even just a social club, these are great ways to have some you time, meet new people, and have fun!
At the end of the day, it's important to remember that self-care is necessary. 
Taking the time to incorporate some of these strategies into your daily life can help reduce stress and give you a well-needed break from the hustle and bustle of life. So go ahead, take a step back, relax and enjoy the process!
Happy Self Care-ing! :)
The Dirt Locker® is a hillside terracing and erosion control system made in the USA from 100% recycled HDPE plastic. Together, the Dirt Lockers® and your plants become a cohesive stabilizing force, protecting your entire hillside from nature's destructive elements. As your plants increase their root structure, the hillside will increase in strength and beauty! For more information, please visit our website or contact us today! 833-MYSLOPE 
Quick links
Impact
We partner with Eden Reforestation Projects to plant 6 trees for every 10 Dirt Lockers® sold!