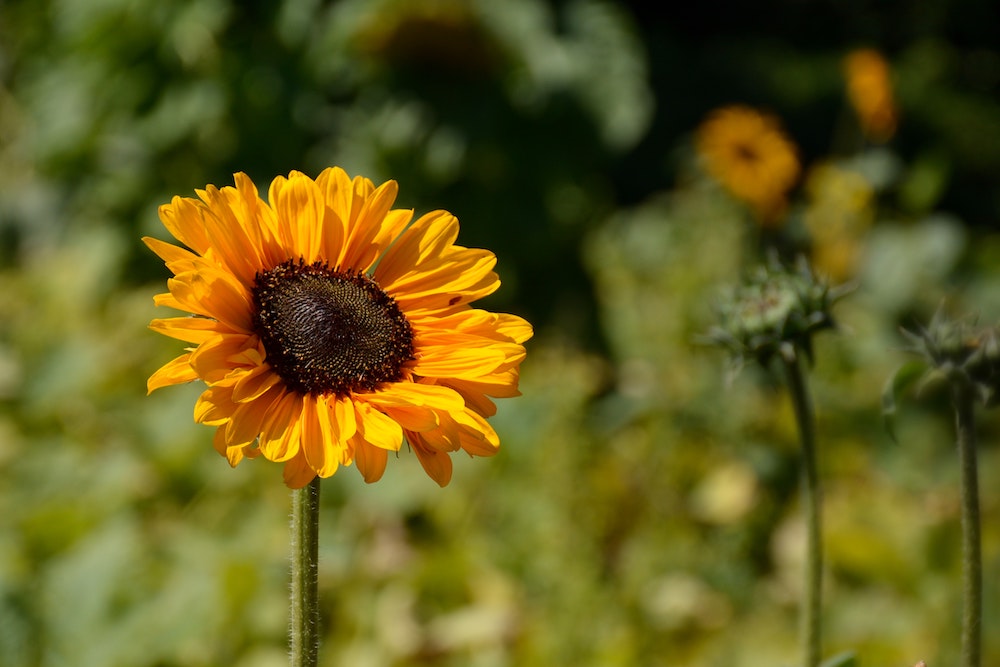 Posted on
---
We might be well into 2023 at this point, but that doesn't mean we can't still be thinking about our New Year resolutions. After all, have you still stuck to the original resolutions you set back then? 
Okay, maybe let's not talk about that.
Instead, let's talk about how you can revamp your garden this New Year with some fun resolutions that are actually easy to keep.
From creating a beautiful space to hosting garden parties, there's so much to look forward to! Here are seven New Year resolutions that will revamp your garden in 2023:
#1 - Dig out a Veggie Patch
Making healthier choices is always key for the New Year, and what better way to do that than by planting a veggie patch? Growing your own veggies is not only healthy but also sustainable. Fewer air miles, fewer chemicals, and far tastier! 
You can't go wrong. Plus, you'll have plenty of fresh produce to show off at dinner parties!
#2 - Host Garden Parties
Why wait for summer when you can start hosting garden parties now? 
Inviting your friends and family over for an afternoon of fun will not only help you make the most out of your garden, but it also allows you to be more social and connect with people.
And you don't need us to tell you that socializing and spending time with your loved ones is one of the best ways to improve your mental health and well-being and reduce stress! A brilliant resolution that can literally change your life for the better!
#3 - Start some DIY Projects
Adding some bright colors to your garden is always a great idea! 
You can choose from annual or perennial flowers, depending on how often you want to replant them. And don't forget the fragrant flowers – they will add a sweet scent to your garden. 
Not only does a little time spent in the garden ensure that your outdoor space is one you love spending time in, but you also spend more time outdoors getting green fingers. It's incredibly healthy to spend time outside, getting some sunlight and fresh air.
We've all heard the benefits of spending time in nature, so why not let your garden make this easy?
#4 - Create an area for relaxation and zen vibes
We all need a moment to relax and take some time for ourselves. Why not create an area in your garden just for that?
Add some comfy seating, beautiful lights, and even a fountain or water feature to make it extra special. It will be the perfect place to sit back, relax, and enjoy nature's beauty.
Whether you're creating an outdoor reading nook, a meditation space, or even a chill space for your kids to play, make the most of your space, and your space will surely give back to you!
#5 - Freshen up your space
This is an interesting resolution.
When you go about your day and spend time in your home, toxic chemicals build up. This could be from the use of sprays or cleaning products and other similar products. And when you're in your outdoor space, you may use weed killer and growing aids.
All of these chemicals going into your system is not a good thing and can actually do damage over time.
Instead, use this resolution to freshen up your space and go a bit greener. This means switching to natural products when cleaning and reducing the number of chemicals you use outside.
In its simplest form, it may just mean opening the doors and windows to let the air naturally clean your space and aerate your home!
The chances are you'll feel much better for it!
#6 - Introduce Some Nature-Friendly Features
From bird baths to water features, there are so many ways to make your garden more nature friendly. Not only will you be helping the environment, but you'll also get some beautiful wildlife visitors! 
And that could be your resolution! To get more in touch with nature. 
Get your phone, tablet, or even a book, and start learning what the birds are in your area; get to know what food they like, and create a whole little ecosystem while connecting with nature!
#7 - Take care of the garden. Take care of yourself.
How many times have you told yourself that you're going to work on those boundaries and actually have some You time this year? 
Yeah, it never seems to happen. 
However, when you take time to look after your garden, you have a solid excuse for some you time that's going to leave you feeling great.
Whether you're getting outside to weed the flower beds, water your prized carnations, or spend an hour or two cutting the grass, this is your time to relax and enjoy the fresh air.
So there you have it – seven New Year resolutions that will help revamp your garden this 2023. It's never too late for a resolution, especially one that'll make you happier and healthier! 
Get stuck in, get creative, and enjoy your new and improved garden this year!
Happy New Year, and let's make sure this year is one to remember!
The Dirt Locker® is a hillside terracing and erosion control system made in the USA from 100% recycled HDPE plastic. Together, the Dirt Lockers® and your plants become a cohesive stabilizing force, protecting your entire hillside from nature's destructive elements. As your plants increase their root structure, the hillside will increase in strength and beauty! For more information, please visit our website or contact us today! 833-MYSLOPE 
Quick links
Impact
We partner with Eden Reforestation Projects to plant 6 trees for every 10 Dirt Lockers® sold!